Jo Clarke – Inner Space Works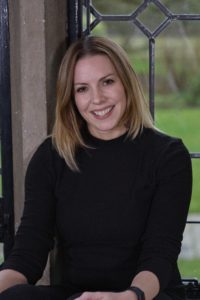 Jo Clarke of Inner Space Works is a Mindfulness Consultant and Teacher. She trained with Bangor University, The Mindfulness Association, and regularly attends CPD courses with The Oxford Mindfulness Centre. Jo also attends retreats to deepen and broaden her practice.
Jo offers practical mindfulness training to individuals and organisations that can be used to prevent burnout and increase resilience. She has led workshops and courses for
NHS Consultants, Doctors and Healthcare Professionals
HSBC Project Managers and Leadership Team members
Various departments and Leaderships Teams at Grand Union Housing
DfT (Department for Transport)
COOs, CEOs, Project Managers and Senior Managers
Skillsmax Employment Project Leads and Support Teams
Having experienced the benefits of a Mindfulness-Based Stress Reduction (MBSR) course herself, Jo has become a passionate advocate for the benefits of mindfulness to self-manage stress, anxiety and depression.
When there's so much going on with pressures at work and responsibilities at home, it's easy to get bogged down in the negative and often the good stuff goes unnoticed and passes us by. Your mind becomes cluttered and full and your behaviour can sometimes have a dramatic impact on your health and on those around us. You very easily get caught up in 'automatic pilot', behaving and reacting to events in unhelpful ways rather than having the space to choose how to respond.
Mindfulness is a sustainable approach that offers life-long skills and strategies that can help to reduce stress and build resilience. Mindfulness practice helps us to "re-wire" the brain, changing habits and behaviours that are unhelpful. By opening and freeing the mind, becoming more aware and capable of choosing your response, you can develop strong, considered and creative leadership thinking.
Jo is also a trainee Person-Centred Counsellor / Psychotherapist with City Lit, London. Jo takes her own well-being and the well-being of others very seriously. Life can be tough at times, so finding someone who you can trust, to support and teach you practical tools, can lead to an improvement in the way you self-manage and navigate your way through tricky situations.
Jo has a professional supervisor, who supports her practice as a mindfulness teacher (Registered with the Mindfulness Network CIC) and is fully insured.
If you would like to find out more about, please click on the buttons below or contact us directly.