Inner Space Works Mindfulness Training
and Mindfulness Coaching
Inner Space Works is run by UK trained Mindfulness Practitioner and Consultant, Jo Clarke
We provide Mindfulness Workshops, Mindfulness Courses and 1-2-1 Mindfulness coaching programmes to companies and individuals who are interested in improving well-being and increasing resilience, learning to self-regulate and self-manage stress levels during challenging times.
Mindfulness can be used to create a psychological and emotional space that enables you to function effectively at work and at home.
The benefits of Mindfulness training include:
A reduction in your stress levels
A greater sense of well-being
An increased level of overall work and life satisfaction
Improved sleeping patterns
Increased self-awareness and awareness of others
Higher levels of personal resilience
Enhanced communication skills
Increased concentration and attention span
Lower levels of reactivity/ impulsiveness
A greater capacity to hold and manipulate information
Reduced levels of psychological distress, including depression and anxiety
---
---
Preparation & Integration
The key to Mindfulness is preparation. Do you find that you often wait until you reach a 'crisis point' in your life before actively helping yourself? This is a common occurrence for many and this is where we seem to get it a bit back to front.
It's not unusual for events to come along and take you by surprise, often when you are least expecting them, but sometimes, stress builds slowly until we reach a time of burnout, when we realise that the pace we are working at is unsustainable. The result can be that we are signed off from work for weeks or sometimes months.
Have you ever noticed that when you find yourself in flux or feeling overwhelmed, this can have a negative impact on your body and mind? You can't think clearly, you catch colds and infections easily and you can't sleep or function at your best. Your behaviour towards those closest to you can also suffer and change as sadly, we tend to take out our problems on our friends, family and loved ones, as well as colleagues who we work closely with. Stress can have detrimental effects on our mind, body and our relationships with others.
If you find that you, or any members of your family, friends or team at work are regularly reach boiling point and reacting in a way that is unhelpful or unpleasant, then Mindfulness can help as a resource to self-regulate and self-manage stress levels to prevent explosive reactions. As Jon Kabat-Zinn (Founder of the Mindfulness-based Stress Reduction MBSR) Course suggests;
"Weave your parachute every day, rather than leaving it to the time you jump out of the plane".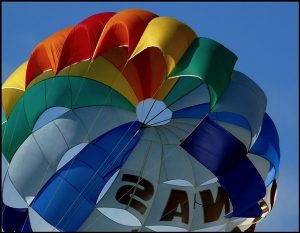 Mindfulness can help us to prepare, particularly during less turbulent times, so that when a challenge presents itself to us, we have the resources in place to help us to choose our response instead of running on 'automatic pilot' and repeating the same unhelpful patterns of behaviour.
A way to prevent burnout and to increase resilience is through integrating mindfulness into your life. Consider how often you find yourself telling people "I haven't got time to do that" or "I'm so busy, there's no time for anything else!". Throughout the 8 week mindfulness course, you can develop a mindfulness practice that can be easily integrated into your daily life. Without a doubt, it does take commitment during the 8 week course, but if you think of it as an investment, this foundation could help to support you during challenging times throughout your life. You are given the opportunity to find a way that suits you.
Tailor made mindfulness for business
Tailor-made programmes are available for businesses and organisations wanting to introduce mindfulness in the workplace – If you are a Senior Manager or Leader within a corporate business or charitable organisation where you think people would benefit from a mindfulness workshop or course as part of your Well-being Programme, we offer an initial free consultation to discuss your requirements and for us to create a Mindfulness-based training programme, specifically designed to suit your needs. If you are completely in the dark about Mindfulness and how it might help you personally or professionally, please contact Jo to book a free consultation.
Learn how to step out of 'thinking' mode and discover an alternative that can help with communication, concentration, well-being and resilience. Book an Introductory Workshop
Take a step towards improving your team's well-being and increasing personal resilience.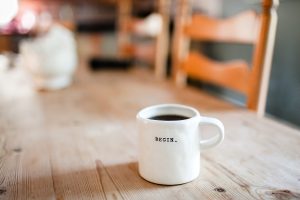 Here at Inner Space Works, we love connecting with new people, so if you would like to find out more about how mindfulness can be integrated into the workplace, let's get the conversation started! Begin today.
Call Jo on: 07889295959