Inner Space Works
Well-being Training and Mindfulness Coaching
Inner Space Works is run by Mindfulness Consultant and Trainer, Jo Clarke.
Simply put, Mindfulness training teaches you how to look after your well-being. With Mindfulness training, you learn how to create an internal space in the mind and body, among all the mind clutter and the busy-ness of every day life. Once you know how to create an internal space, you can take more control of your thoughts and emotions and choose how you respond or take action, particularly in difficult, stressful situations.
We provide Mindfulness Workshops, Mindfulness Courses and 1-2-1 Mindfulness coaching programmes to companies and individuals who are interested in improving well-being and increasing resilience, learning to self-regulate and self-manage stress levels during challenging times.
The benefits of Mindfulness training include:
A reduction in your stress levels
A greater sense of well-being
An increased level of overall work and life satisfaction
Improved sleeping patterns
Increased self-awareness and awareness of others
Higher levels of personal resilience
Enhanced communication skills
Increased concentration and attention span
Lower levels of reactivity/ impulsiveness
A greater capacity to hold and manipulate information
Reduced levels of psychological distress, including depression and anxiety
---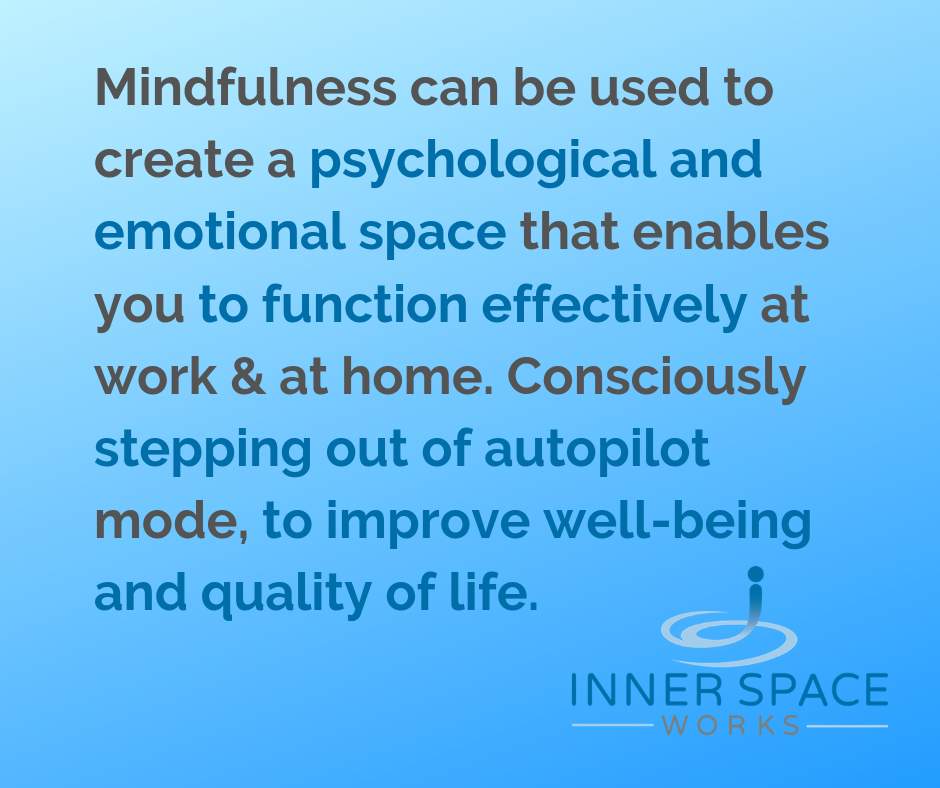 ---
Structured MBSR Courses
The Mindfulness-based Stress Reduction (MBSR) Course is the Gold Standard, foundation of all Mindfulness training.
The course is structured as an 8-week programme, allowing time for you to practice, reflect and process each week's module;
Awareness: Recognising Autopilot Mode
Perception: How we view ourselves, others & the world
Mindfulness: Shifting out of 'thinking mode'
Stress: Coping mechanisms & strategies
Stress: Reaction or Mindful Response?
Communication
Lifestyle Choices
Integrating Mindfulness
The additional benefits of training on a 1-2-1 basis with Jo Clarke of Inner Space Works, is that we can schedule the appointment times to suit you and, as we know how busy life can get and how things can change at the last minute, we add flexibility to the mix, to alleviate any additional pressure.
We also offer this course via Zoom or Skype, which means you can be present wherever in the world you are.
The commitment we ask of you, is that you complete all 8 sessions of the course. The value of committing and completing the course, is that you will have followed the structure from beginning to end, which of itself can feel like an accomplishment and, the course was created in such a way that by session 8, you will feel have integrated mindfulness into your life.
This course has also been scientifically researched and proven to help people to self-manage Workplace Stress, Life Stress, Anxiety, Depression and physical pain.
You will gain from the course as much as you put in. You may never feel as though you have time, so making time is important.
Mindfulness in the Workplace
Tailor-made programmes are available for businesses and organisations wanting to introduce mindfulness in the workplace – If you are a Senior Manager or Leader within a corporate business or charitable organisation where you think people would benefit from a mindfulness workshop or course as part of your Well-being Programme, we offer an initial free consultation to discuss your requirements and for us to create a Mindfulness-based training programme, specifically designed to suit your needs. If you are completely in the dark about Mindfulness and how it might help you personally or professionally, please contact Jo to book a free consultation.
Learn how to step out of 'thinking' mode and discover an alternative way of being, supporting your communication, concentration, well-being and resilience. Book an Introductory Workshop
Take a step towards improving your team's well-being and increasing personal resilience.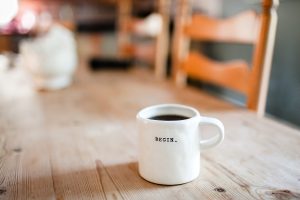 Here at Inner Space Works, we love connecting with new people, so if you would like to find out more about how mindfulness can be integrated into the workplace, let's get the conversation started! Begin today.
Call Jo on: 07889295959