Inner Space Works
Stress Management, Mindfulness Training, Well-being & Self-care
Inner Space Works is run by Mindfulness trainer and teacher, Jo Clarke.
Take Back Control
If you feel overwhelmed, your response to every situation can be impulsive and emotional. You may feel that you have lost control and sometimes struggle to cope with the demands placed on you.
Let me reassure you that a stress response is a natural reaction to threatening situations. In times of trouble, it can help us to survive. The difficulty is that, in a highly pressured society, full of uncertainty and change, the stress response can be constantly fired up.
There is a way to take back control. The Mindfulness-based Stress Reduction (MBSR) Course teaches you how to recognise stress in yourself and others, enabling you to self-manage and self-regulate the body's response. The course introduces you to practical ways of looking after your well-being and to manage your stress levels.
Invest in Yourself – Mindfulness for Individuals
If your life is one hectic schedule of tasks, it might feel impossible or selfish to allocate time to yourself. I want to make it clear that investing in yourself will help you and everyone around you.
Mindfulness training teaches you how to be with and manage the noise and clutter of life and the mind, whilst you shift your focus inward, building resilience and creating a sense of calm and feeling grounded. You will learn techniques to help you calm your body and mind. The practice will help you take more control of your thoughts and emotions. It is time to invest in yourself, so you can regain control.
Find out more about Mindfulness for Individuals
Invest in your Team – Mindful Organisations
As an employer, you want a positive and productive team. This is not possible if everyone is feeling under constant pressure. Even in the most demanding of work environments, there is a way to reduce stress and promote harmony.
Allocating time for your employees to undertake mindfulness training will help them to recharge, refocus and handle situations more effectively. They will learn techniques that will help them take back control and enhance performance in all aspects of their lives.
Find out more about becoming a Mindful Organisation
Benefits of our Stress Management Programme
Your commitment to this scientifically-researched 8-week course will bring multiple benefits including:
A reduction in stress levels
A greater sense of well-being
An increased level of overall work and life satisfaction
Improved sleeping patterns
Increased self-awareness and awareness of others
Higher levels of personal resilience
Enhanced communication skills
Increased concentration and attention span
Lower levels of reactivity/ impulsiveness
A greater capacity to hold and manipulate information
Reduced levels of psychological distress, including depression and anxiety
---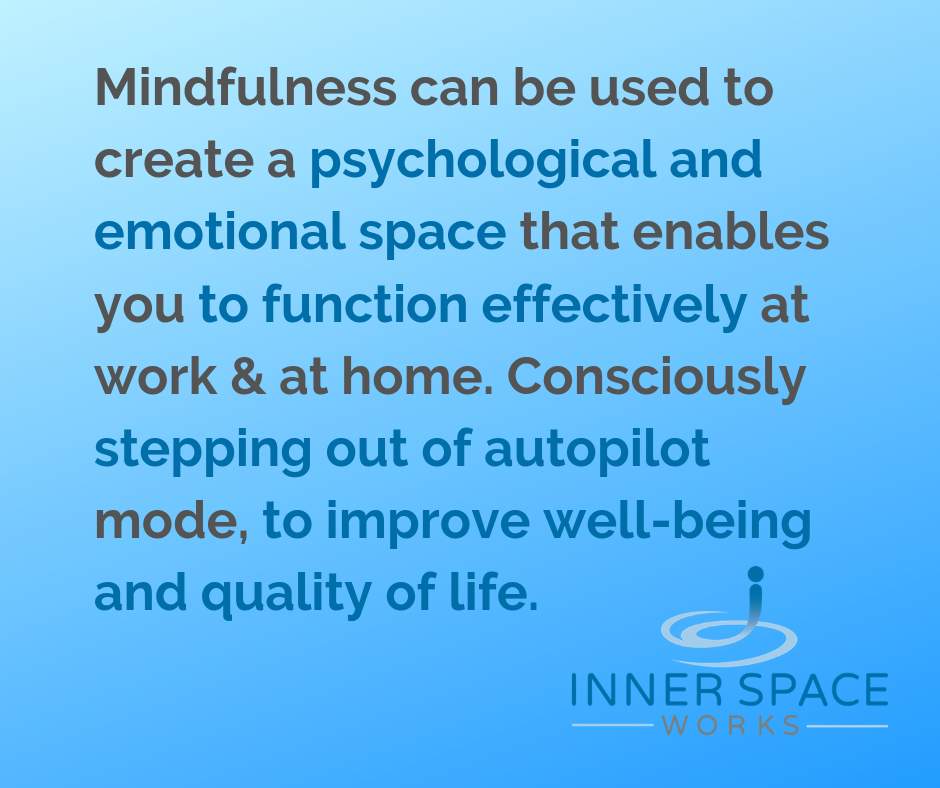 ---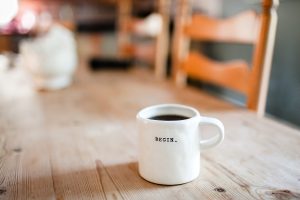 Here at Inner Space Works, we love connecting with new people, so if you would like to find out more about how mindfulness can be integrated into the workplace, let's get the conversation started! Begin today.
Call Jo on: 07889295959