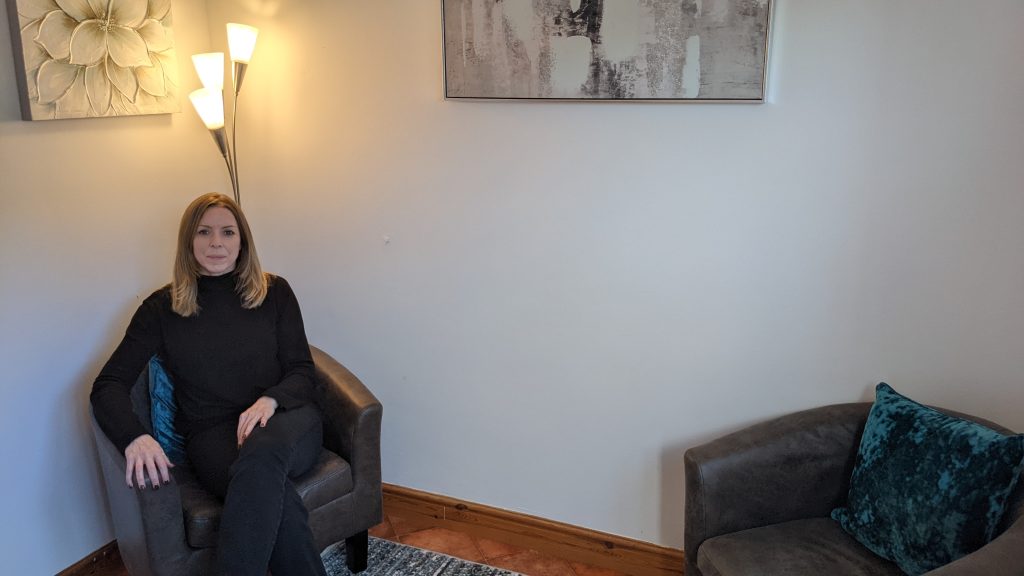 Jo Clarke MBACP (She/Her/Hers)
I am a qualified and registered therapeutic counsellor with the British Association for Counselling and Psychotherapy (BACP).
Within counselling sessions with me, you will be offered a confidential, non-judgemental space to talk through and process any life issues, past and present, or worries about the future that are causing you emotional distress.
My work as a counsellor is non-pathologising, which means that I challenge the medical model of pathologising emotional and psychological distress and trauma.
When we work together, I work with you as a human being to better understand your experiences, thoughts and emotions. Clients often tell me that one of the benefits of us working together, is that they find ways of understanding how they are feeling and they learn how to express those feelings.
If you have experienced abuse; physical, psychological, emotional or financial, the trauma can be deep-seated and it can take time to process how you are feeling now about what happened to you. Your emotions are valid and I will work collaboratively with you through the discomfort and difficulties.
Specialisms
I am a trained bereavement counsellor. Bereavement can be complicated and can cause any number of deep emotional reactions, dependent on your relationship with the person who has died and how they died.
You may be feeling low in mood or anxious since the death of this person and within therapy, we can work together to understand the complex emotions that the bereavement may have brought to the surface.
You may be feeling a deep sadness or pain, anger, confusion, or maybe a numbness, all of which are understandable and can be difficult to manage alone. I will work collaboratively with you to support you through the difficult times and to make sense of what you are experiencing.

Counselling / Talking therapy
I offer short and long-term talking therapy, depending on your wants and needs for therapy. Firstly, you will be offered a confidential space of support. Secondly, you be able to navigate your way through any difficulties, obstacles and trauma at your own pace. These difficulties may have been experienced in the past or you may be currently experiencing them. During the sessions, you decide what it is you would like to work through and I will actively work with you.
Within counselling, one of the most important elements is the professional therapeutic relationship between counsellor and client. It is important that you find the right person for you, so if you would like to find out whether I am the right counsellor for you, please contact me to book an initial appointment.
I work with people who are experiencing all kinds of challenges in life and I can support you to work through any past, present or future concerns.
Counselling can be useful to work through:
Bereavement/loss
Anxiety
Depression
Addiction
Bullying/Abuse
Workplace Stress
Trauma
Lack of confidence / Low self-esteem
Relationship issues / break-ups
Counselling Practices
I have a counselling practice in Sheringham and Norwich where you can visit in-person, by appointment.
Each practice is set up to provide you with a safe and comfortable space to take some time out for yourself and to look after your mental health and well-being.
If you are unable to get to my practices or you would simply prefer to be in the comfort of your own home, I also offer online counselling using Zoom. It is important that during counselling sessions you have a private space where you are able to speak freely and not be overheard.
Qualifications
Diploma in Therapeutic Counselling (Person-centred)
I regularly attend CPD courses and I also attend retreats to deepen and broaden my mindfulness practice and to enrich my life. I have a professional supervisor, who supports my practice as a counsellor (Registered Member of the BACP) and I am fully insured.
If you would like to know more, please contact me
The first step is always the hardest. You deserve to feel empowered, safe and confident.